---
Hansel and Gretel Witch Hunters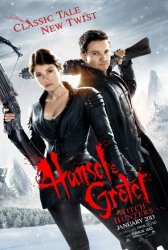 Starring: Jeremy Renner, Gemma Arterton, Famke Janssen, Peter Stormare
Director: Tommy Wirkola
Release Date:

January 25th, 2013
Release Date:

27th February, 2013
Synopsis: In this dark spin on the fairy tale, siblings Hansel and Gretel are a formidable team of bounty hunters who track and kill witches all over the world.
Status:
Hansel and Gretel Witch Hunters Movie Trailer
About the Movie
Hansel and Gretel: Witch Hunters is an upcoming 2013 American action-adventure comedy horror film directed by Tommy Wirkola and filmed in 3-D. It is a continuation to the fairy tale Hansel and Gretel by the Brothers Grimm. Jeremy Renner and Gemma Arterton have been cast in the titular roles, while Famke Janssen has been cast as the leader of a coven of evil witches that they seek out to destroy. The film is set to be released in 3-D and IMAX 3D on January 25, 2013. It will be the first film from MTV Films to be released in IMAX 3D format.
---
'Hansel and Gretel Witch Hunters' Stars
Famke Janssen, Gemma Arterton, Jeremy Renner, Peter Stormare, Tommy Wirkola
---
'Hansel and Gretel Witch Hunters' Movie Links

Official Hansel and Gretel Witch Hunters Movie Website


Hansel and Gretel Witch Hunters on IMDb


Hansel and Gretel Witch Hunters on Wikipedia

Related Movies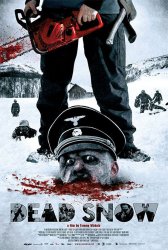 Dead Snow (Norwegian Død snø) is a Norwegian comedy horror film, starring, among others, Charlotte Frogner, Stig Frode Henriksen, Bjørn... Read More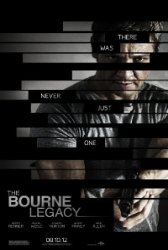 The Bourne Legacy is a 2012 American action thriller film directed by Tony Gilroy, starring Jeremy Renner, Rachel Weisz, and... Read More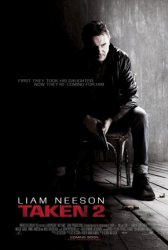 Taken 2 is a 2012 English-language French action thriller film directed by Olivier Megaton which stars a wide international cast... Read More