---
Harry Potter and the Half-Blood Prince (2009)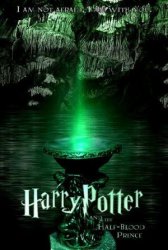 Starring: Daniel Radcliffe, Rupert Grint, Emma Watson, Helena Bonham Carter, Robbie Coltrane, Warwick Davis, Michael Gambon, Richard Griffiths, Alan Rickman, Maggie Smith, David Thewlis, Julie Walters, Jim Broadbent, Timothy Spall
Director: David Yates
Release Date:

July 15th, 2009
Release Date:

15th July, 2009
Synopsis: As Harry Potter begins his 6th year at Hogwarts School of Witchcraft and Wizardry, he discovers an old book marked mysteriously "This book is the property of the Half-Blood Prince" and begins to learn more about Lord Voldemort's dark past.
Status:
Harry Potter and the Half-Blood Prince Movie Trailer
Harry Potter and the Half-Blood Prince Teaser Trailer
About the Movie
Harry Potter and the Half-Blood Prince is a 2009 fantasy-adventure film directed by David Yates and based on the novel by J. K. Rowling. It is the sixth installment in the popular Harry Potter franchise and is the second film to be directed by Yates, who helmed the fifth movie, Harry Potter and the Order of the Phoenix. David Heyman and David Barron produced the film, and the screenplay was written by Steve Kloves, the screenwriter of the first four entries. Filming began on 24 September 2007, and the film was released in cinemas worldwide on 15 July 2009, one day short of the fourth anniversary of the corresponding novel's release. In everywhere but the United States, the sixth film was simultaneously released in regular cinemas and IMAX 3-D in all countries. In the US, the IMAX version was delayed by 2 weeks because of a Transformers: Revenge of the Fallen several week commitment. The film was released instead in IMAX 3D on 29 July, two weeks after its original release, in these countries.
The film opened to critical acclaim and instant commercial success, breaking the record for the biggest single-day worldwide gross of all time. In five days the film made $394 million, breaking the record for biggest five-day worldwide gross in history. It is also the second highest-grossing film of 2009 (behind Avatar), grossing $934 million, which places the film as the ninth highest-grossing movie of all time.
Bruno Delbonnel was nominated for Best Cinematography at the 82nd Academy Awards.
---
'Harry Potter and the Half-Blood Prince' Stars
Alan Rickman, Daniel Radcliffe, David Thewlis, David Yates, Emma Watson, Helena Bonham Carter, Jim Broadbent, Julie Walters, Maggie Smith, Michael Gambon, Richard Griffiths, Robbie Coltrane, Rupert Grint, Timothy Spall, Warwick Davis
---
'Harry Potter and the Half-Blood Prince' Movie Links

Harry Potter and the Half-Blood Prince on IMDb