---
Metroland (1997)
Starring: Christian Bale, Emily Watson, Lee Ross, Elsa Zylberstein
Director: Philip Saville
Release Date:

April 9th, 1999
Release Date:

21st August, 1998
Synopsis: After ten years absence Toni, Chris's best friend, suddenly reappears in London to bring chaos and doubt into Chris's calm, tranquil, slightly boring, predictable life. Chris starts to remember his carefree youth as a photographer in Paris when he lived with and enjoyed a torrid affair with Annick. It was also in Paris that he first met and fell in love with Marion. The temptations and pressure exerted on Chris by Toni to return to their former carefree life of sex, drugs and rock'n'roll soon starts to have an impact on Chris's marriage. He starts to question his values, his lifestyle choices and his relationship with Marion and even suspects her of starting an affair with Toni whom she dislikes. Eventually circumstances come to a head and Chris is forced to decide whether to follow Toni back to the hedonistic, irresponsible life of his youth or face the harsh realities of the present and stay with Marion.
Status:
About the Movie
Metroland is a 1997 film starring Christian Bale and Emily Watson. It was directed by Philip Saville and written by Adrian Hodges, based on the 1980 novel by Julian Barnes. Mark Knopfler wrote the score for soundtrack, supplemented by some additional tracks appropriate to the period depicted.
The executive producer Andrew Bandall and director Philip Saville were needing 3 songs from the punk era to be included in the live band scenes played by a fictitious group called The Subverts. Danny de Matos and Del Bartle were asked to write the songs to be included in the film. These three particular songs that featured in the film (although not in the Polygram souundtrack) "Amerikkka We Hate You", "Destroy the Hoi Polloi" and "You Destiny" were also produced by Danny de Matos.
---
'Metroland' Stars
Christian Bale, Elsa Zylberstein, Emily Watson, Lee Ross
---
'Metroland' Movie Links

Metroland on IMDb

Related Movies
The Book Thief is a 2013 American-German war drama film based on the novel of the same name by Markus... Read More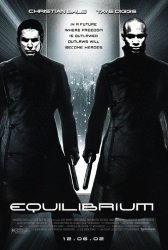 Equilibrium is a 2002 science fiction/action film written and directed by Kurt Wimmer, starring Christian Bale as John Preston, a... Read More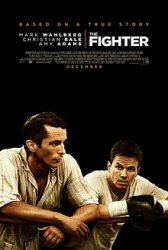 The Fighter is a 2010 film directed by David O. Russell, starring Mark Wahlberg and Christian Bale, the film centers... Read More