---
Revolutionary Road (2008)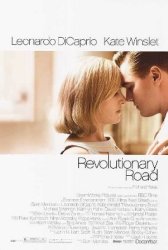 Starring: Leonardo DiCaprio, Kate Winslet, Kathy Bates, Kathryn Hahn, Michael Shannon
Director: Sam Mendes
Release Date:

January 23rd, 2009
Release Date:

30th January, 2009
Synopsis: April and Frank Wheeler are a young, thriving couple living with their two children in a Connecticut suburb in the mid-1950s. Their self-assured exterior masks a creeping frustration at their inability to feel fulfilled in their relationships or careers. Frank is mired in a well-paying but boring office job, and April is a housewife still mourning the demise of her hoped-for acting career. Determined to identify themselves as superior to the mediocre sprawl of suburbanites who surround them, they decide to move to France where they will be better able to develop their true artistic sensibilities, free of the consumerist demands of capitalist America. As their relationship deteriorates into an endless cycle of squabbling, jealousy and recriminations, their trip and their dreams of self-fulfillment are thrown into jeopardy.
Status:
Revolutionary Road Movie Trailer
About the Movie
Revolutionary Road is a 2008 British-American drama film directed by Sam Mendes starring Leonardo DiCaprio and Kate Winslet. The screenplay by Justin Haythe is based on the 1961 novel of the same name by Richard Yates. The film opened in limited release on December 26, 2008, and expanded wide on January 23, 2009. It was the first film in which DiCaprio and Winslet have co-starred since the 1997 film Titanic.
---
'Revolutionary Road' Stars
Kate Winslet, Kathryn Hahn, Kathy Bates, Leonardo DiCaprio, Michael Shannon, Sam Mendes
---
'Revolutionary Road' Movie Links

Official Revolutionary Road Movie Website


Revolutionary Road on IMDb

Related Movies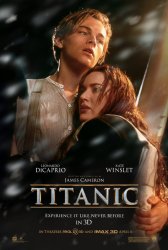 Titanic is a 1997 American epic romance and disaster film directed, written, co-produced, and co-edited by James Cameron, a fictionalized... Read More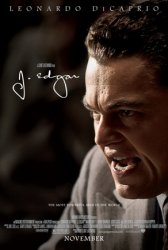 J. Edgar is a 2011 American biographical drama film directed by Clint Eastwood, written by Dustin Lance Black, the film... Read More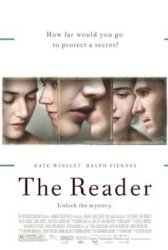 The Reader is a 2008 drama movie based on the 1995 German novel of the same name by Bernhard Schlink.... Read More