---
Saw V (2008)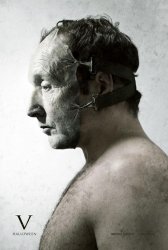 Starring: Tobin Bell, Costas Mandylor, Scott Patterson, Betsy Russell, Mark Rolston, Carlo Rota, Julie Benz
Director: David Hackl
Release Date:

October 24th, 2008
Release Date:

24th October, 2008
Synopsis: In the fifth installment of the "Saw" franchise, Hoffman is seemingly the last person alive to carry on the Jigsaw legacy. But when his secret is threatened, Hoffman must go on the hunt to eliminate all loose ends.
Status:
About the Movie
Saw V is a 2008 horror film directed by David Hackl and written by Patrick Melton and Marcus Dunstan and stars Tobin Bell, Costas Mandylor and Scott Patterson. The film, the fifth installment in the Saw franchise, was released on October 23, 2008 in Australia and October 24 in North America.
David Hackl, who served as the production designer of Saw II, III, and IV, and second-unit director for Saw III and IV made his directorial debut with 'Saw V. Patrick Melton and Marcus Dunstan, the writers of the previous film, returned to write the film. Charlie Clouser, who provided the score for all previous Saw films, also returned to compose the score for the film.
---
'Saw V' Stars
Betsy Russell, Carlo Rota, Costas Mandylor, David Hackl, Julie Benz, Mark Rolston, Scott Patterson, Tobin Bell
---
'Saw V' Movie Links

Official Saw V Movie Website


Saw V on IMDb

Related Movies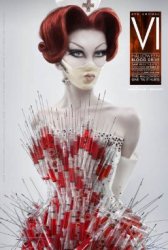 Saw VI is the sixth installment in the Saw movie series. The film, which began shooting on March 30, 2009,... Read More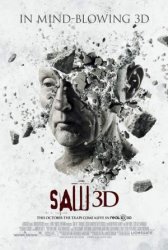 Saw 3D is a 3D horror film directed by Kevin Greutert, written by Patrick Melton and Marcus Dunstan, and starring... Read More

Punisher: War Zone is a 2008 American crime action movie directed by Lexi Alexander; based on the fictional Marvel Comics... Read More