---
The Girl Who Kicked the Hornet's Nest (2009)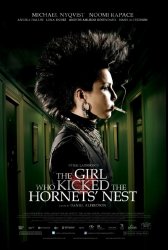 Starring: Michael Nyqvist, Noomi Rapace, Lena Endre, Annika Hallin, Jacob Ericksson, Sofia Ledarp
Director: Daniel Alfredson
Release Date:

October 29th, 2010
Release Date:

26th November, 2010
Synopsis: After taking a bullet to the head, Salander is under close supervision in a hospital and is set to face trial for attempted murder on her eventual release. With the help of journalist Mikael Blomkvist and his researchers at Millennium magazine, Salander must prove her innocence. In doing this she plays against powerful enemies and her own past.
Status:
The Girl Who Kicked the Hornet's Nest Movie Trailer
About the Movie
The Girl Who Kicked the Hornets' Nest (Swedish: Luftslottet som sprängdes – The Air Castle That Exploded) is a 2009 Swedish thriller film directed by Daniel Alfredson. It is based on the bestselling novel of the same name by the late Swedish author and journalist Stieg Larsson, the third and final entry in his Millennium Trilogy.
Lisbeth Salander is hospitalized after the meeting with her father, and later put on trial. Mikael Blomkvist takes on the task of proving she is innocent as he continues to uncover the reasons why Lisbeth has been treated so harshly by the Swedish authorities.
---
'The Girl Who Kicked the Hornet's Nest' Stars
Annika Hallin, Daniel Alfredson, Jacob Ericksson, Lena Endre, Michael Nyqvist, Noomi Rapace, Sofia Ledarp
---
'The Girl Who Kicked the Hornet's Nest' Movie Links

Official The Girl Who Kicked the Hornet's Nest Movie Website


The Girl Who Kicked the Hornet's Nest on IMDb

Available Now on DVD and Blu-ray
The Girl Who Kicked the Hornet's Nest
Star: Michael Nyqvist, Noomi Rapac | Dir: Daniel Alfredson
Blu-ray | Cert R | 148 Mins
Buy Now
Rating

The Girl Who Kicked the Hornet's Nest
Star: Michael Nyqvist, Noomi Rapac | Dir: Daniel Alfredson
DVD | Cert R | 148 Mins
Buy Now
Rating

Related Movies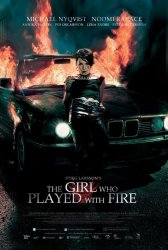 The Girl Who Played with Fire is a 2009 Swedish film directed by Daniel Alfredson, based on the bestselling novel... Read More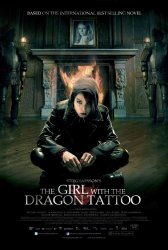 The Girl with the Dragon Tattoo is a 2009 Swedish film adaptation of the novel of the same name by... Read More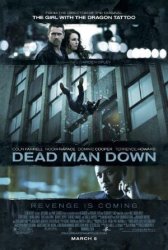 Dead Man Down is a neo-noir thriller crime film by Danish director Niels Arden Oplev, starring Colin Farrell, Noomi Rapace,... Read More