---
The Lone Ranger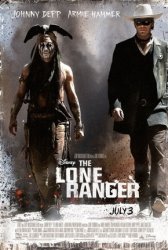 Starring: Johnny Depp, Armie Hammer, Tom Wilkinson, William Fichtner, Barry Pepper
Director: Gore Verbinski
Release Date:

July 3rd, 2013
Release Date:

9th August, 2013
Running Time: 149 Mins
Synopsis: Native American warrior Tonto recounts the untold tales that transformed John Reid, a man of the law, into a legend of justice.
Status:
The Lone Ranger Movie Trailer
About the Movie
The Lone Ranger is a 2013 American western film produced by Walt Disney Pictures and Jerry Bruckheimer Films and directed by Gore Verbinski. Based on the radio series of the same name, the film stars Armie Hammer in the title role and Johnny Depp as Tonto and explores the duo's efforts to subdue the immoral actions of the corrupt and bring justice in the American Old West. William Fichtner, Barry Pepper, Ruth Wilson, James Badge Dale, and Helena Bonham Carter are also featured in supporting roles. The film marks the first theatrical film featuring the Lone Ranger character in over 32 years.
---
'The Lone Ranger' Stars
Armie Hammer, Barry Pepper, Gore Verbinski, Johnny Depp, Tom Wilkinson, William Fichtner
---
'The Lone Ranger' Movie Links

The Lone Ranger on IMDb


The Lone Ranger on Wikipedia

Related Movies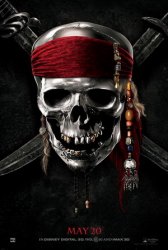 Pirates of the Caribbean: On Stranger Tides is a 2011 3D fantasy action-adventure film, the fourth film in the Pirates... Read More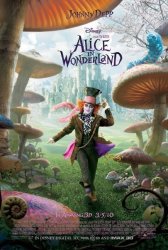 Alice in Wonderland is a 2010 fantasy adventure film directed by Tim Burton, written by Linda Woolverton, and starring Mia... Read More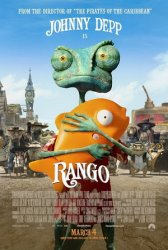 Rango is a 2011 American computer-animated comedy film directed by Gore Verbinski and produced by Graham King featuring the voices... Read More