---
Chain Letter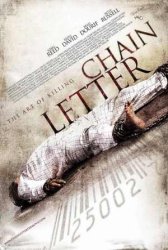 Starring: Nikki Reed, Keith David, Brad Dourif, Betsy Russell, Ling Bai, Brian Tee
Director: Deon Taylor
Release Date:

October 1st, 2010
Synopsis: Six friends receive a mysterious chain letter via text messaging and in their email accounts from a maniac who's hunting down teenagers who fail to forward his online chain letter. Who knew they should take the threats in the chain letter seriously? Or that chain letters using the teens' favorite technologies to track them can kill? This maniacal game pits friend against friend as they race to beat rules that seem impossible to escape. Break the chain, lose a life. Do you pass it on? Does friendship mean anything?
Status:
Chain Letter Movie Trailer
About the Movie
Chain Letter is a horror thriller film about six friends who are stalked by a murderer who uses chains to kill them if they do not pass on the chain letter.
---
'Chain Letter' Stars
Betsy Russell, Brad Dourif, Brian Tee, Deon Taylor, Keith David, Ling Bai, Nikki Reed
---
'Chain Letter' Movie Links

Official Chain Letter Movie Website


Chain Letter on IMDb

Available Now on DVD and Blu-ray
Chain Letter
Star: Nikki Reed, Keith David, Bra | Dir: Deon Taylor
Blu-ray | Cert UNRATED | 89 Mins
Buy Now
Rating

Chain Letter
Star: Nikki Reed, Keith David, Bra | Dir: Deon Taylor
DVD | Cert UNRATED | 89 Mins
Buy Now
Rating

Related Movies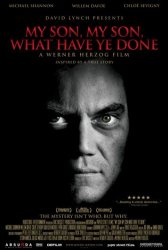 My Son, My Son, What Have Ye Done? is a film directed by Werner Herzog and produced by David Lynch... Read More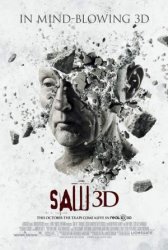 Saw 3D is a 3D horror film directed by Kevin Greutert, written by Patrick Melton and Marcus Dunstan, and starring... Read More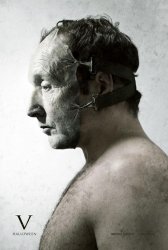 Saw V is the fifth installment in the Saw movie franchise. It was directed by David Hackl, unlike the previous... Read More