---
Crazy on the Outside (2010)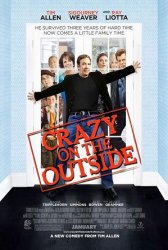 Starring: Sigourney Weaver, Julie Bowen, J.K. Simmons, Ray Liotta, Tim Allen, Jeanne Tripplehorn, Kelsey Grammer, Jon Gries
Director: Tim Allen
Release Date:

January 8th, 2010
Synopsis: Crazy on the Outside centers on a fresh out of jail parolee who finds out that life outside his prison cell is much more complicated than he was expecting, especially when he starts spending time with his eccentric sister and all the crazy people in and around her life.
Status:
Crazy on the Outside Movie Trailer
About the Movie
Crazy on the Outside is a 2010 comedy film starring and directed by Tim Allen. This is Allen's first time directing, and is notable for reuniting Allen with co-stars from many of his previous films (Weaver from Galaxy Quest, Liotta from Wild Hogs, Grammer from Toy Story 2 and Bowen from Joe Somebody).
---
'Crazy on the Outside' Stars
J.K. Simmons, Jeanne Tripplehorn, Jon Gries, Julie Bowen, Kelsey Grammer, Ray Liotta, Sigourney Weaver, Tim Allen
---
'Crazy on the Outside' Movie Links

Official Crazy on the Outside Movie Website


Crazy on the Outside on IMDb

Related Movies
Bi-polar mall security guard Ronnie Barnhardt is called into action to stop a flasher from turning shopper's paradise into his... Read More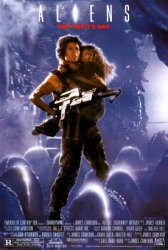 Aliens is a 1986 science fiction action film directed by James Cameron and starring Sigourney Weaver, Carrie Henn, Michael Biehn,... Read More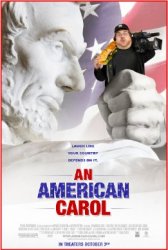 An American Carol is a 2008 American comedy movie, directed by David Zucker and starring Kevin Farley. The film is... Read More