---
Righteous Kill (2008)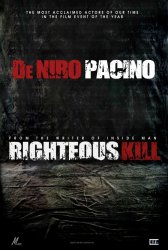 Starring: Robert De Niro, Al Pacino, 50 Cent, Donnie Wahlberg, Carla Gugino
Director: Jon Avnet
Release Date:

September 12th, 2008
Release Date:

25th September, 2008
Synopsis: Like the original murder, the victim is a suspected criminal whose body is found accompanied by a four line poem justifying the killing. When additional crimes take place, it becomes clear the detectives are looking for a serial killer, one who targets criminals that have fallen through the cracks of the judicial system. His mission is to do what the cops cant do on their owntake the culprits off the streets for good. The similarities between the recent killings and their earlier case raise a nagging question: Did they put the wrong man behind bars?
Status:
Righteous Kill Movie Trailer
About the Movie
Righteous Kill is a 2008 crime thriller film directed by Jon Avnet, and starring Robert De Niro and Al Pacino. Righteous Kill also features John Leguizamo, Carla Gugino, Donnie Wahlberg, Brian Dennehy, and Curtis "50 Cent" Jackson. The film was released in the United States on September 12, 2008.
---
'Righteous Kill' Stars
50 Cent, Al Pacino, Carla Gugino, Donnie Wahlberg, Jon Avnet, Robert De Niro
---
'Righteous Kill' Movie Links

Official Righteous Kill Movie Website


Righteous Kill on IMDb

Related Movies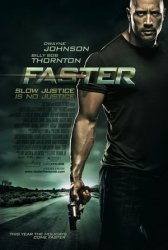 Faster is an American action thriller drama film, directed by George Tillman, Jr. and written by brothers Tony Gayton and... Read More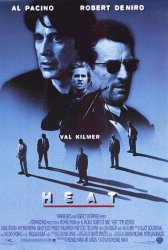 Heat is a 1995 American crime film written and directed by Michael Mann, starring Al Pacino, Robert De Niro plays... Read More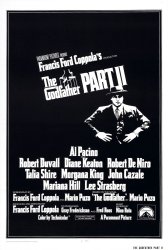 The Godfather Part II is an American 1974 crime drama movie directed by Francis Ford Coppola from a script co-written... Read More