---
The Amazing Spider-Man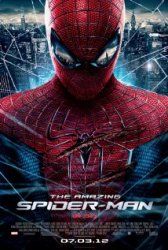 Starring: Andrew Garfield, Emma Stone, Rhys Ifans, Martin Sheen, Sally Field, Embeth Davidtz
Director: Marc Webb
Release Date:

July 3rd, 2012
Release Date:

3rd July, 2012
Synopsis: Reboot of the Spider-Man franchise with this new entry focusing on a high school-era Peter Parker as he grapples with his newfound superpowers.
Status:
titlexxx - The Amazing Spider-Man Movie Trailer
About the Movie
The Amazing Spider-Man, also known as The Amazing Spider-Man 3D, is an upcoming American superhero film based on the comic book of the same name that is currently in post-production. It is the fourth Columbia Pictures film based on the Marvel Comics character Spider-Man and the first film in a rebooted Spider-Man film franchise. The film is being directed by Marc Webb. The cast includes Andrew Garfield as Peter Parker, Emma Stone as Gwen Stacy and Rhys Ifans as Dr. Curt Connors. The film will portray Peter Parker as he is developing his super powers in high school. It is scheduled to be released in 3D and IMAX 3D on July 3, 2012.
---
'The Amazing Spider-Man' Stars
Andrew Garfield, Embeth Davidtz, Emma Stone, Marc Webb, Martin Sheen, Rhys Ifans, Sally Field
---
'The Amazing Spider-Man' Movie Links

The Amazing Spider-Man on IMDb


The Amazing Spider-Man on Wikipedia

Related Movies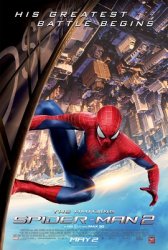 The Amazing Spider-Man 2 is an American superhero film featuring the Marvel Comics character Spider-Man, directed by Marc Webb and... Read More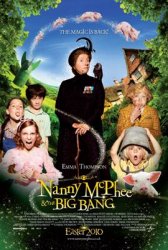 Nanny McPhee and the Big Bang is an upcoming family film and is a sequel to the 2005 film Nanny... Read More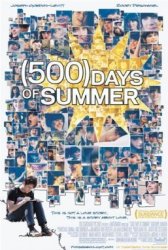 (500) Days of Summer is an upcoming 2009 American romantic comedy film directed by Marc Webb, produced by Mark Waters,... Read More